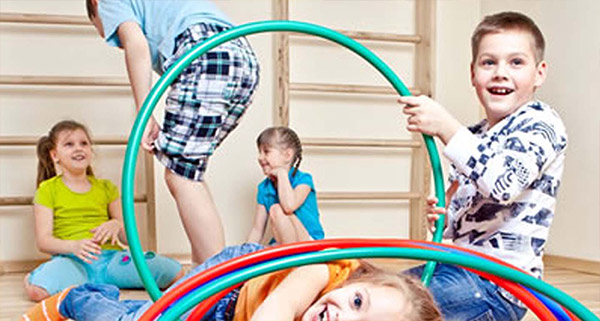 Sensory Processing is the way in which the nervous system receives sensory messages and generates them into responses.
The senses provide us with information about where our body is in space, how our body is moving, what impact the environment is having on our body, what is happening in the environment and help us in knowing how to effectively respond to task and environmental demands. The majority of us are born with the capacity to receive sensory information and organise it effortlessly into appropriate responses.
Let's think about just the simple action of walking down a step. How do we know where our body is, how do we know to shift our balance between our feet, shift the balance of our body, know when our foot has touched the step without even looking?
We know because our sensory system is telling us what is happening and helping us to generate appropriate responses.
However, some children and adults are unable to process information received through their senses and generate appropriate responses. Examples of this are heightened reactivity or under-reactivity to sound, touch, texture or movement. Deficits in sensory integration can pose challenges in performing activities of daily living (ADLs), in addition to development, learning, playing, working, socializing, and exhibiting appropriate behaviour. (Schaff & Smith Roley, 2006).
Sensory Processing and Occupational Therapists:
Collaborate with families, teachers, and other professionals to determine the need for specialized evaluation and intervention.
Identify and modify sensory and environmental barriers that limit performance and participation in everyday activities, as well as individual strengths and supports.
Teach and model activities to support sensory, motor, and behavioural needs.
Identify and provide adaptive sensory and motor strategies and interventions using a variety of sensory approaches to facilitate full participation in daily routines and social interactions.
The aim of therapy is to impact the development of how the body responds to the sensory messages it receives and how to produce meaningful responses. Therapy also aims to educate parents, caregivers, families, childcare workers and teachers to provide a context which is conducive to the child's sensory processing style.
Under the guidance of a therapist, the child actively takes in sensation through a playful context. The therapist will help to activate the neural pathways and provide organization within the central nervous to produce more regulated responses.
To make an enquiry about our OT services call 045 883084 or email info@caintspeechtherapy.ie
Sorry we have no scheduled therapies at the moment. Please contact us below.