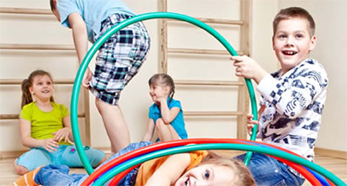 Occupational therapy helps children and young people take part in daily life to improve their health and wellbeing.
The primary goal of Occupational therapists is to support infants, children and young people to be as independent as possible in daily activities and be successful in their environments. These daily activities range from play, dressing, feeding, handwriting to attention difficulties.
Occupational therapists provide individualised, evidence informed therapy intervention both within our clinic and within the home and school setting. Group intervention can also be provided to target specific difficulties such as fine or gross motor skills, emotional regulation or handwriting.
We know every child and young person has different needs and goals that are important to them.
Children and young people experience a variety of different challenges in their development. We have a wide range of Occupational therapy assessments available to better understand your child's needs and determines the underlying difficulties that are impacting on your child's functioning.  We provide reports and individualised treatment plans to ensure your child's needs are met. We work closely with you and your child to set meaningful goals and provide evidence informed interventions to support your child's development and success.
Some client groups that we work with:
Attention Disorders ADD/ADHD
Autism Spectrum Disorders
Cerebral Palsy
Children without a diagnosis but who just need a little help to catch up
Down Syndrome
Developmental Coordination Disorder – DCD
Dysgraphia
Dyslexia
Dyspraxia
Learning Difficulties
Neurological conditions
Physical disabilities
Sensory Processing Disorders
Various Syndromes
Sorry we have no scheduled therapies at the moment. Please contact us below.